You can achieve better wealth creation and enjoy a brighter future
A universal life insurance plan combining high flexibility and value growth is the best solution for your life protection and wealth management.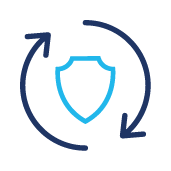 Value-creating Advantages


Extra Protections for Total Peace of Mind
Simply adjust the original policy to increase the Sum Insured without applying for a new policy
Policy Enhancement Option
Guaranteed Insurability Option
Level Benefit – with more savings
Increasing Benefit / Increasing Benefit Plus – both with more protection
Incremental Benefit – balancing savings and protection
Base crediting interest will be credited to the Account Value at a compound rate
Retrospective additional interest will be credited to the Account Value at the end of the 20th policy year and for every 5 years thereafter
Extra bonus will be credited to the policy at the end of the 15th policy year and for every 5 years thereafter
Flexible increase in Premium
Automatic periodic withdrawal option or withdraw a portion of the Cash Value at any time
Skip premium payments
Should the policyowner be made redundant, a "Special Grace Period" is provided for up to 365 days
Terminal Illness Benefit
Optional Supplementary Benefits

Issue Age (At Last Birthday)
Age 0 - 75
(For Increasing Benefit Plus, Issue Age is 0-55)

Benefit Term

Premium Payment Term
What is Life Insurance?
Life insurance is a risk-management solution in financial planning. Following the passing of the Insured, the financial pressures faced by the Insured's family can be alleviated significantly because the death benefit can be used to pay off an outstanding home mortgage, the future education of the children, and provide financial support for the parents. So it is of paramount importance for breadwinners to take out a life insurance policy with adequate coverage.
Universal life insurance provides flexibilities to cater for the needs of modern life. Unlike traditional life insurance, it offers protection, savings and financial flexibilities in the same policy. Just like a flexible insurance account, it can be tailor-made to suit your needs. Interest is credited monthly to the policy at a compound rate, so as to accumulate savings continuously. Best of all, you may increase the sum insured without having to apply for a new policy, and the premium rate for the new coverage will be based on the insured's age when the policy was first issued. Meanwhile, once the policy has accumulated a cash value, you may opt to skip premium payments or withdraw a portion of the cash value. All in all, universal life insurance is a highly flexible solution that can meet all your individual protection needs.
Other Life Products
You may also be interested in