A successful and affluent individual like you aspires to a life less ordinary
A universal life insurance plan designed exclusively for privileged individuals with a minimum Sum Insured of US$1 million, offering unique financial flexibility

Your Personalized Life Insurance Plan

Flexible Coverage, Premium and Payment-period Term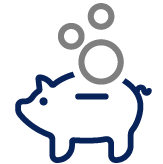 Additional Interest Bonus plus 2.5% Guaranteed Crediting Interest Rate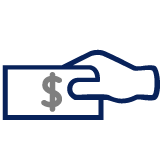 Policy Loan Up to 90% of Total Cash Value
Prestige-ULife Plus Insurance Plan is designed exclusively for those like you who have achieved the high ground, offering full control of your own personalized life insurance plan
A minimum Sum Insured of US$1 million, enabling you to live the lifestyle you have planned for
Increase your Sum Insured without applying for a new policy, avoiding additional policy charges
Deposit extra premiums at any time to boost your savings and earn extra interest
You may reduce the premium amount or even skip payments to cope with any financial emergencies without loan interest charges
As a long-term customer, you may reap the "additional interest bonus"* of 1% p.a., for a further boost to your Account Value
Offers guaranteed crediting interest rate#, so that the Account Value is guaranteed to have accumulated to an amount at least as if the interest rate credited had been 2.5% p.a.
Remark:
*The "additional interest bonus" is applicable from the 21st policy year and thereafter.
#The "Guaranteed Crediting Interest Rate" is only applicable to a policy that has been in force for 15 years or more.
If you need cash for an emergency, you can get instant access to a policy loan of up to 90% of the total Cash Value

Issue Age (At Last Birthday)

Benefit Term
Other Life Products
You may also be interested in