A Decision Makes A Brighter Life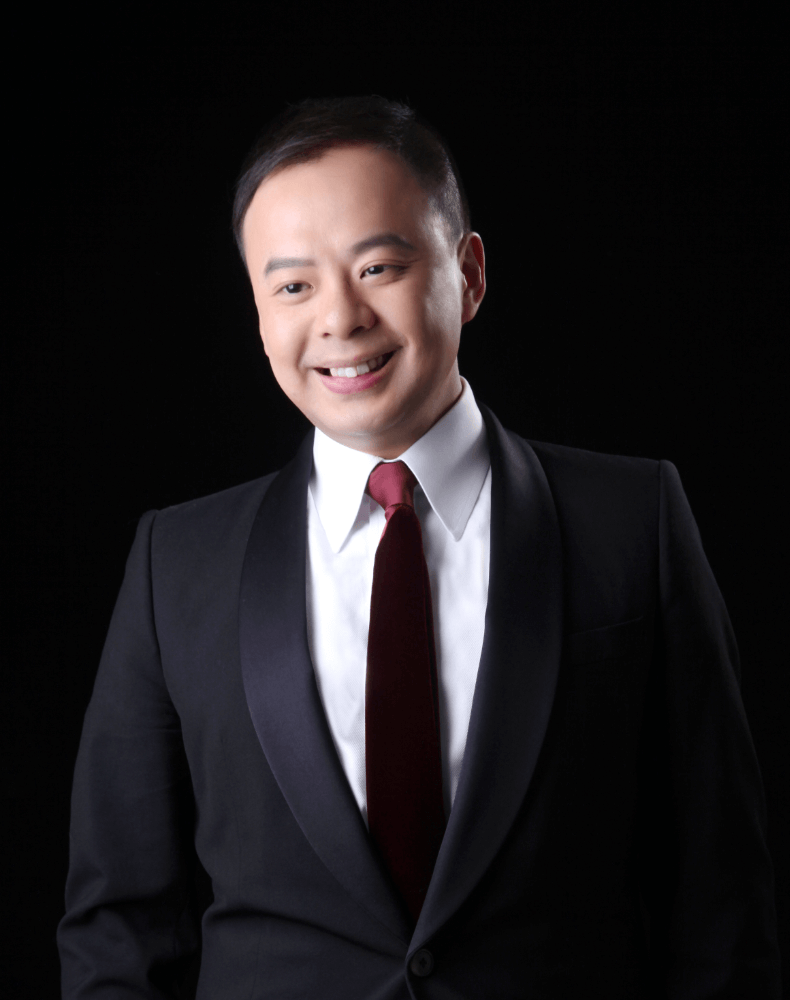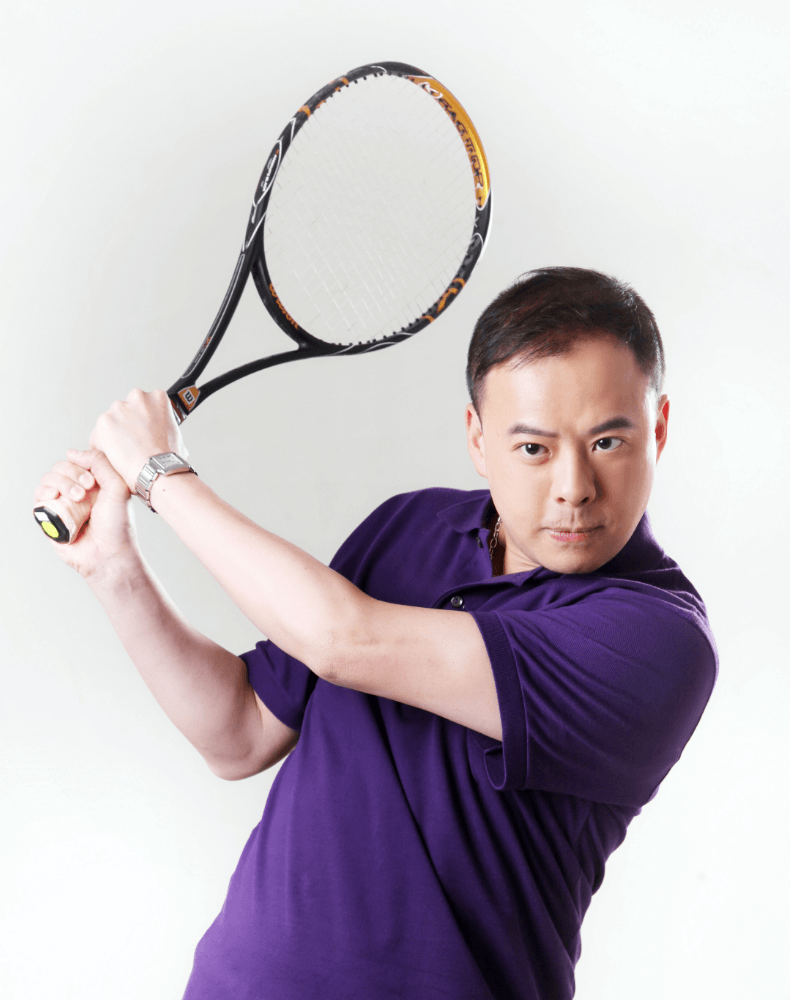 Garry
Born in the 1970s, Garry graduated from the University of Toronto and held a management position in a multinational advertising agency. He joined YF Life in 2010 and earned over two million dollars a year from his first year onwards. He is now a Senior Regional General Manager.
Three Dreams : One Ultimate Mission
Q:
Help oneself and others to make dreams come true
A:
My mission is… to help people realize their dreams.
1. To help enchance the professionalism of the financial-planning industry
2. To be a world-renowned coach helping people to lead a successful life
3. To own a media company which spreads positive values
Where there is a will, there is a way. As a financial planner, I have better understanding of people from different walks of life. In addition, I can earn a handsome income, an income greater than the salary earned from working as an executive in a multinational corporation. It also allows me to enjoy more freedom of time. All in all, this career is helping me to move fast towards financial independence.
Q:
Mastering the art of communication is the joy in work
A:
As a financial planner, we get to understand an individual's various levels of need. On one occasion, I asked a potential customer to prioritize her various protection and financial needs. Unexpectedly, this 20-year-old girl chose 'retirement' as her most important need, while 'family protection' was the least important. When I asked about her relationship with her family, she immediately burst into tears! Actually she was estranged from her family, so she was afraid of having no-one to rely on in the future. The art of communication is indeed one of the most valuable and interesting skills that we learn as a financial planner.
Q:
If the will power of realizing my dreams is strong enough, all problems will go away
A:
At the beginning, I felt very uneasy when I was rejected or doubted by my customers. I asked myself, 'Why did I enter this industry?' Since then I keep telling myself that nothing can stop me if my will power of realizing my dreams is strong enough.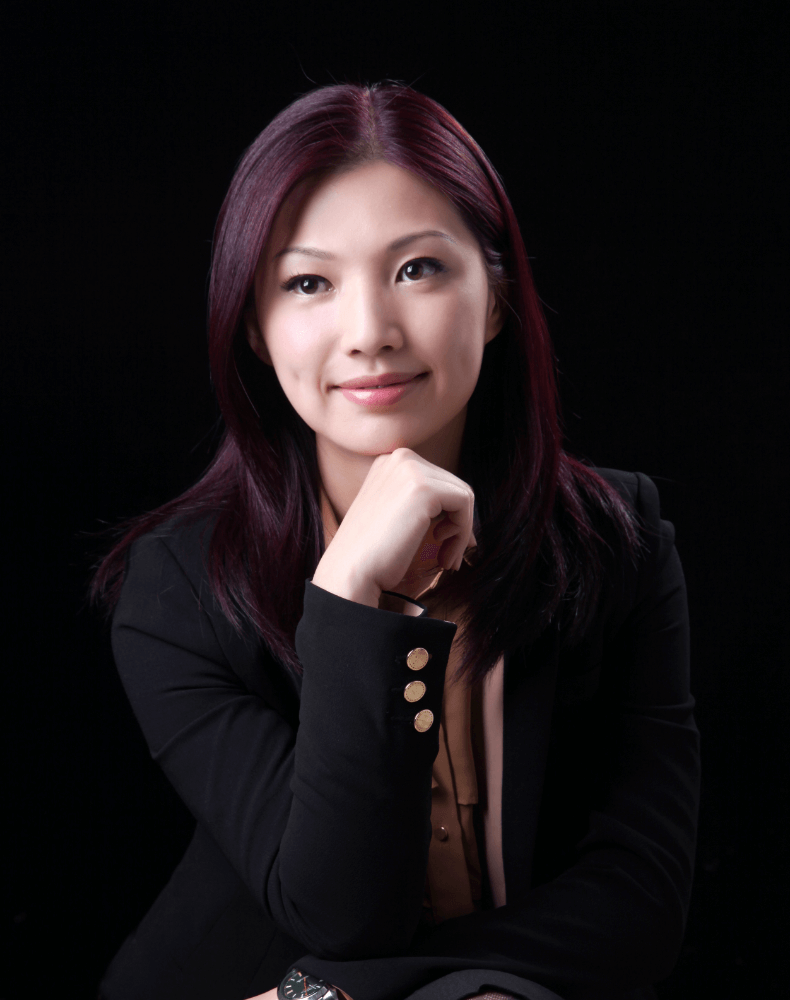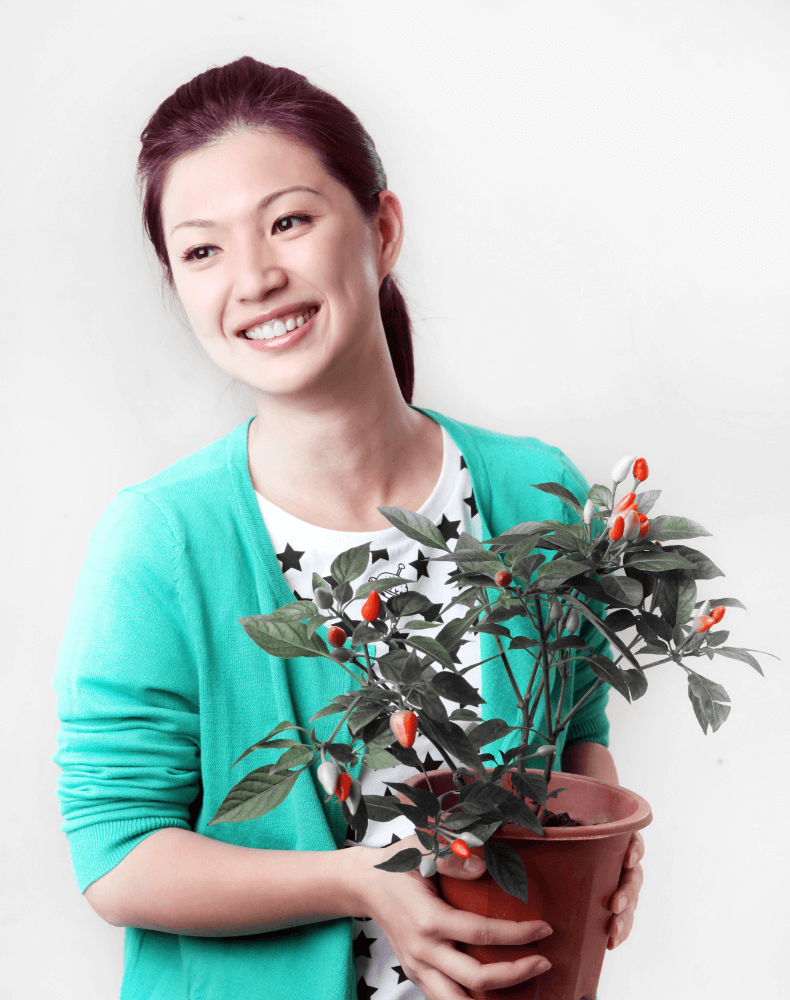 Ivy
Of the 'post-80s' generation, Ivy worked as a beauty consultant for eight years. Joining YF Life in 2010, she earned over one million dollars a year from her first year onwards and is now working as a Senior District Manager.
A mission derived from love
Q:
A career that achieves work life balance
A:
This career allows me to lead a balanced life. It has not only opened the door to an annual income of one million dollars, but also given me more spare time with my kids and for charity work. Most importantly, this career has also presented me with a mission and the opportunity of helping my customers realize their dreams by offering my professional risk- and wealth-management services.
Q:
Love + Care + Professionalism = Success
A:
'Love' is the fundamental element. You have to really care for your customers in order to understand their genuine needs and be able to propose the most appropriate financial solution for them. Educating customers on proper financial planning, delivering excellent service, and making continuous personal development are equally important on the road to success. These factors are what creates the distinction between being a professional financial planner and an insurance salesman.
Q:
All-round sales support leads to the road to success
A:
Our whole family has been buying insurance from YF Life for some time. When I decided to join this industry, I chose to work for a financial institution that I was familiar with and which had a distinct competitive edge in the market. Compared to other long-established insurance companies in Hong Kong, YF Life is more innovative in offering financial-planning solutions with greater flexibilities, which is why it has been honored with many industry awards. YF Life University has been awarded the coveted 'Hong Kong Q-Mark Service Scheme' certification for providing us with professional tailor-made training and development programs to meet our needs at different career-development stages. If you work with your whole heart, there is no reason why you will not succeed in YF Life.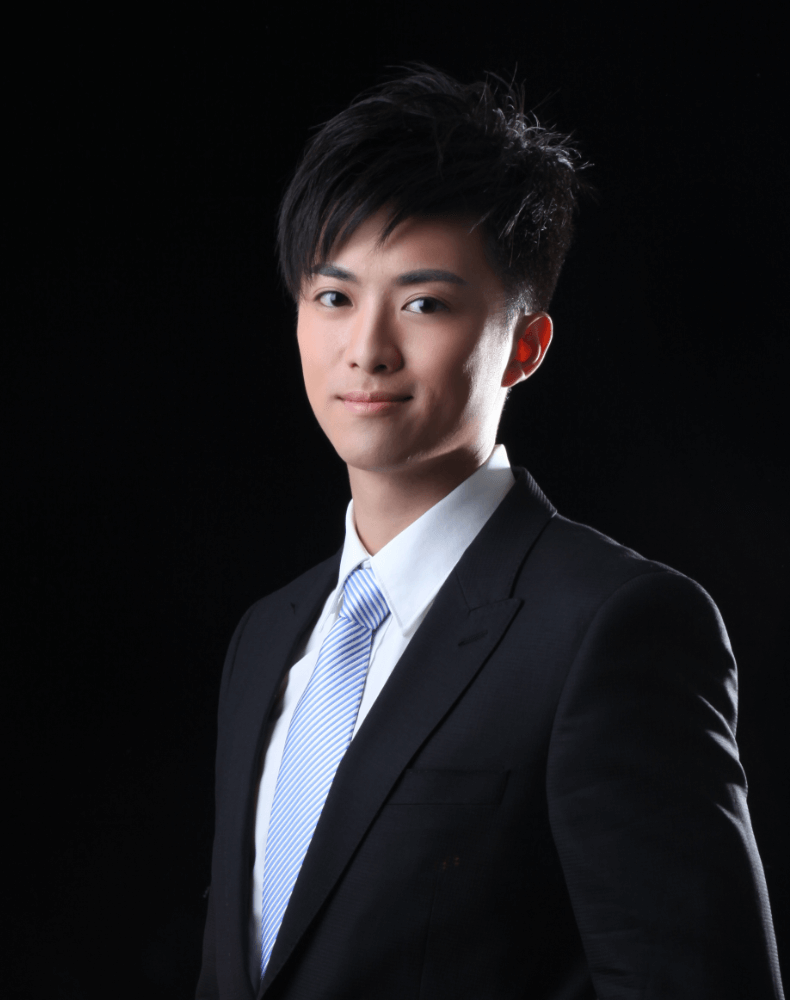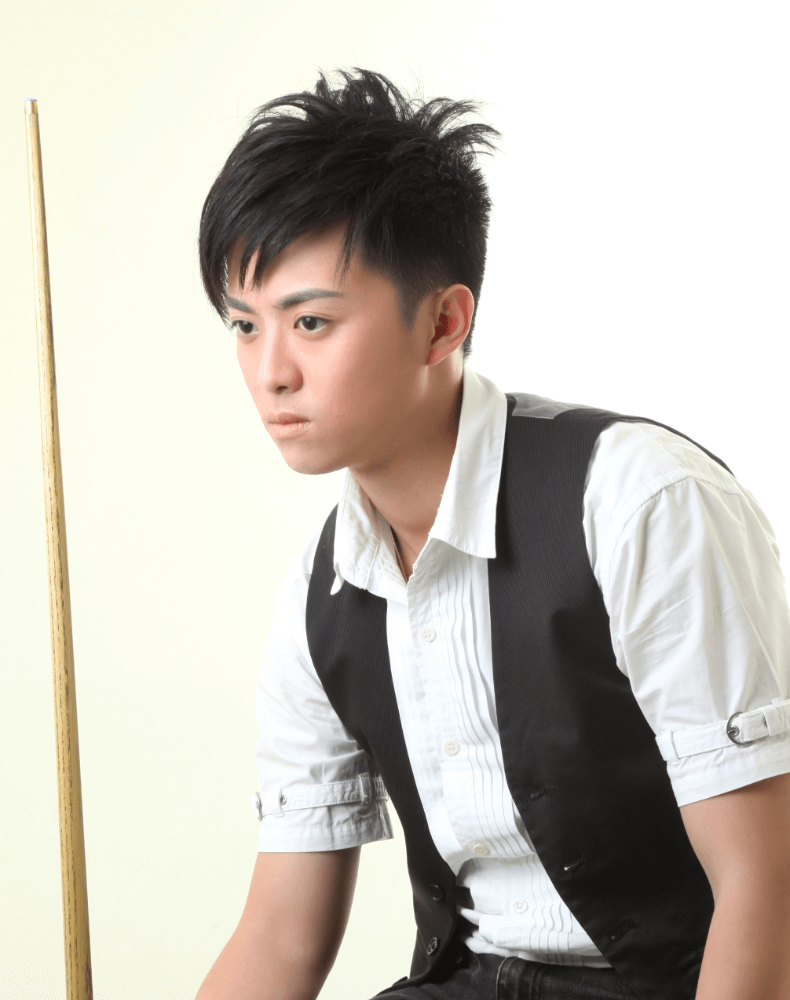 Post-80s Financial Planner
Teddy
Of the 'post-80s' generation, Teddy graduated from the faculty of Business, Financial Services at The Hong Kong Polytechnic University. As from the age of 26, his annual earnings have amounted to over two million dollars. He is now a Senior Regional General Manager.
Prove by deeds, not words!
Q:
I want to attain financial independence by age 40
A:
I want to be financially independent, run a farm on my own land, and build a school in a rural area before I reach 40. I want to live life to the fullest, at the same time, to do good to others. Nowadays, many people live beyond the age of 80, so I'm sure I will be physically fit to enjoy the way of life that I desire at the age of 40
Q:
Own three properties in two years by replicating success
A:
This career sets no limits to my income as I can always earn more by making greater efforts. In fact, I bought three properties over a period of two years, and my earnings were three to four times that of my schoolmates. I can also recruit fellow team members and replicate success. Best of all, building up a sales team helps me achieve my dream even faster. This career also allows me to meet people from all walks of life and I can offer my expertise and professional consultancy services to help others mapping out their financial goals with risk and wealth management solutions.
Q:
Determination to succeed triggered by objection
A:
Prior to graduation, I had already joined the financial-planning industry to earn my tuition and living expenses. After graduation, I decided to devote myself to the career. However, my mom did not support this move as she thought, as a university graduate, I could have wider career choices which would offer a more stable income. Her objection triggered a determination in me to prove that I could earn both a high and stable income in this industry. Thanks to my total dedication, I became an MDRT qualifier in the first year, and have generated a more than 30% increase in my income year after year. Since the age of 26, I have earned an annual income of over two million dollars. The result speaks for itself, and now I have my mom's full support.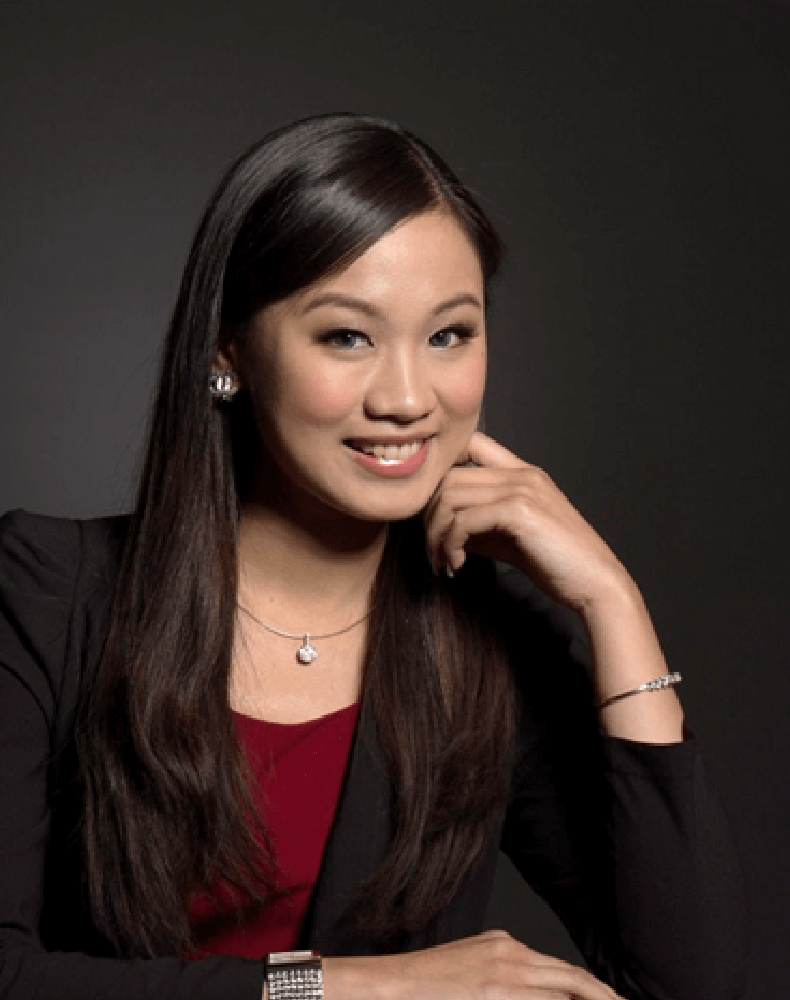 Roseanna
Of the 'post-90s' generation, Roseanna studied Portuguese at the University of Macau. Joining YF Life after graduation, she earned her first million dollars at the age of 23 and now works as a Regional General Manager.
Become a 'post-90s' property owner in three years
Q:
Realizing the dream of owning a property in three years
A:
My upline manager told me that with a monthly income of $20,000, it would take 10 years to realize my dream of buying an apartment. However, if I chose to work hard in the financial-planning industry, it would probably take much less time to make my dream come true. In fact, I bought my first property three years after I joined YF Life.
Q:
An award photo speaks a thousand words
A:
My parents objected as they thought I should work as a civil servant or even casino manager, earning a good salary of $30,000 a month. However, I insisted on working as a financial planner and asked for a period of one year in which to prove it to them. After six months in the business, my dad saw my award photo in the newspaper. He bought ten copies to share with his colleagues and, from then on, I had the full support of my parents.
Q:
Stay positive K.O. challenges
A:
I once read a book entitled 'Secret', which is about 'The Law of Attraction'. Whenever you have a positive mindset, you will attract all the good things, and vice versa. This has greatly inspired me in my work as a financial planner. Whenever I encounter any difficulties or objections, I always stay positive and the problems soon get sorted out.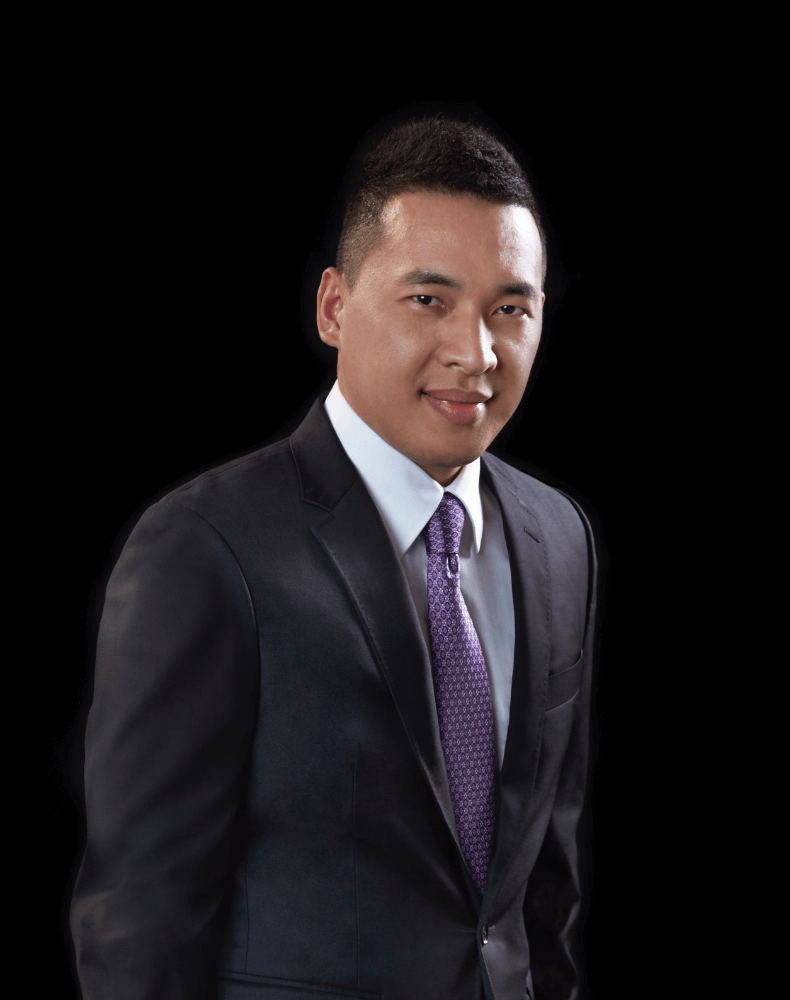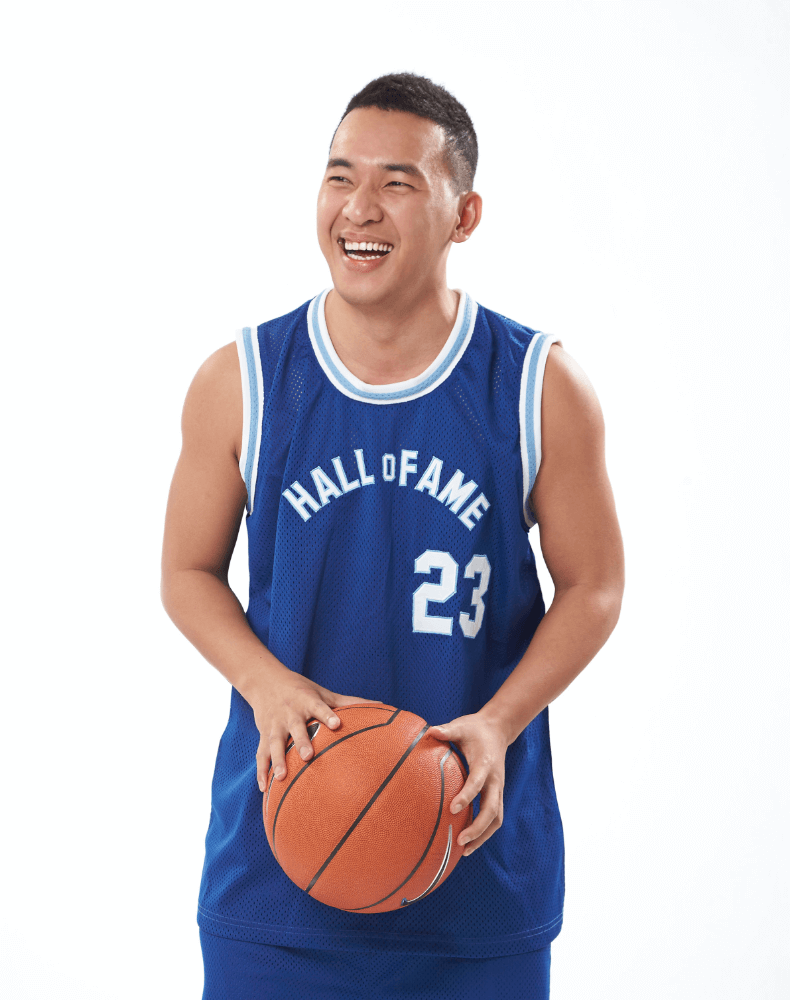 Mo
Born in the 1980s, Mo worked in the telecom industry for three years. Joining YF Life in 2008, his earnings had reached over one million dollars at the age of 29. He is now a Senior District Manager.
Professionalism is the key to success
Q:
The trust of clients is the biggest job satisfaction
A:
Financial planning is a career that helps others. The other day a client of mine thanked me warmly: 'Had you not persisted in advising me to take out insurance coverage for critical illnesses as well as hospital benefits,' said the client, 'I would have put myself in a difficult financial situation.' This is where I gain job satisfaction – the trust of my clients, which also brought me countless customer referrals as well as my first million dollars of earnings at YF Life when I was 29!
Q:
Exponential income growth
A:
Looking back to when I was still in the telecom industry, I worked over 10 hours a day and even had to work on weekends. Not only did I receive a limited salary increase, but also had little spare time for myself. Finally, I came to realize that financial-planning industry is the answer to a better life. As long as you have good self-discipline, the flexitime working hours of a financial planner allow time for my hobbies and the opportunity for me to earn attractive income. Today, I'm in five basketball teams and have participated in a number of matches.
Q:
Win the trust by professionalism
A:
Because I was so scared of being snubbed, my biggest challenge was to feel able to talk about 'insurance' among friends. Later I overcame this fear as I understood that financial planning was not just about selling. One day, a client of mine said: 'I counted on you and bought insurance from you because of your professional service.' This client had rejected several insurance proposals from close friends before he chose mine. It was my service from the heart that reassured him about the real benefits of his insurance policy.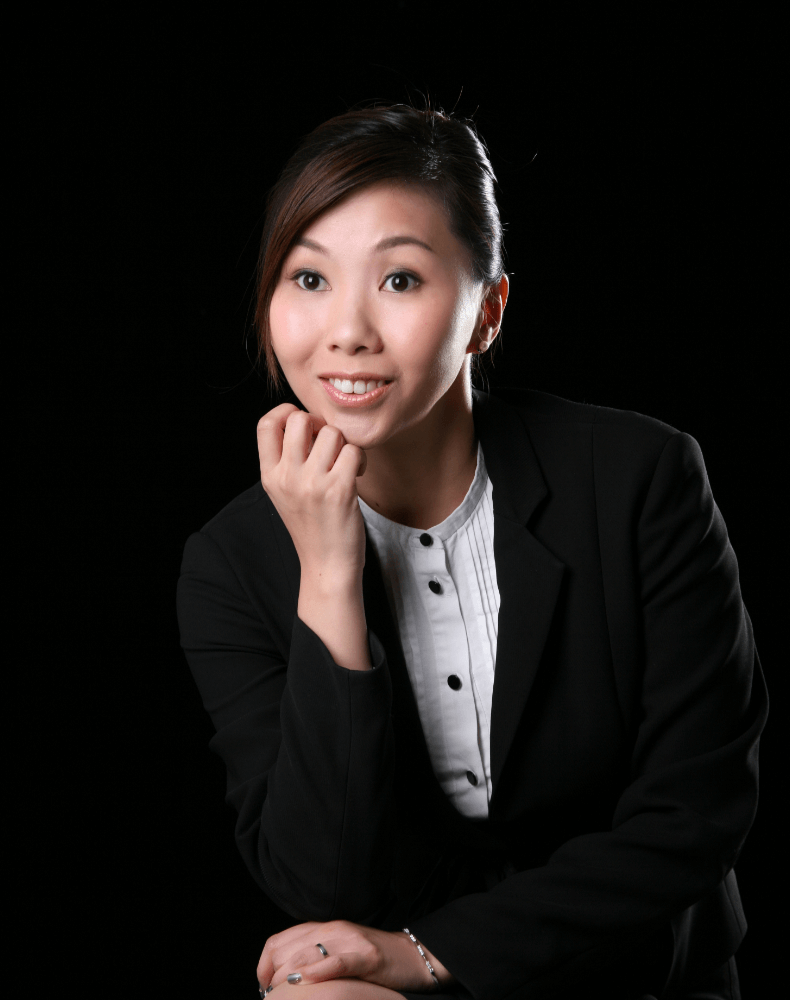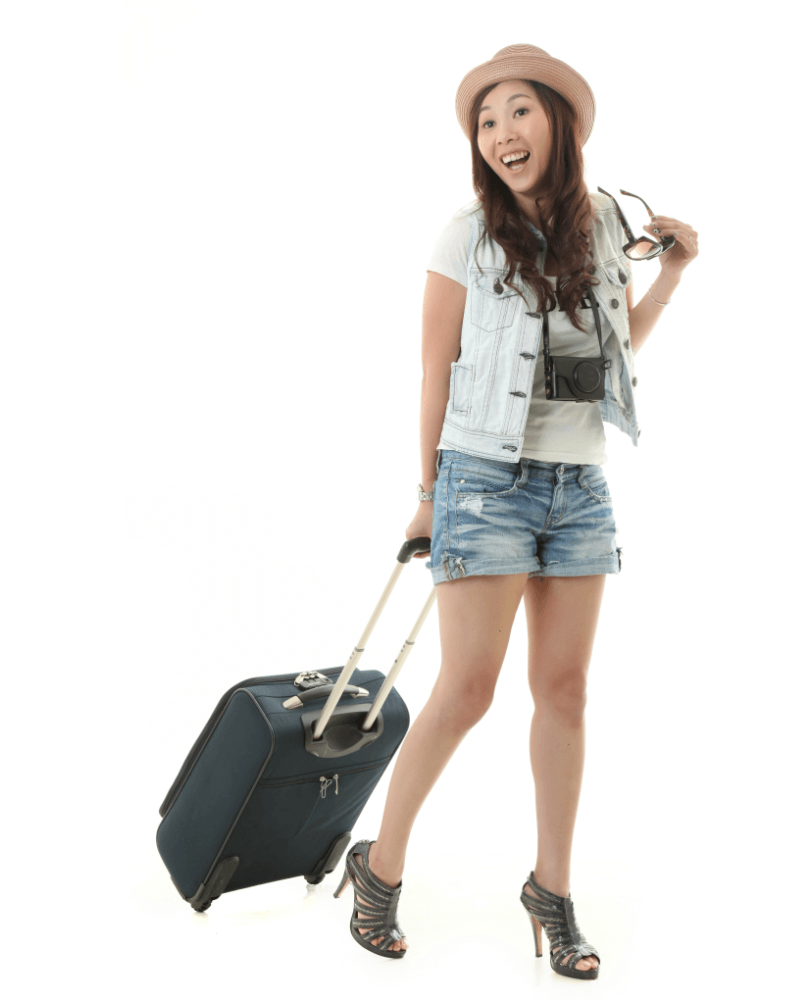 Bachelor of Finance & Accounting
Cookie
Born in the 1980s, Cookie was graduated with a BBA from the faculty of Finance and Accounting, Leeds Metropolitan University, in the UK. Recruited by YF Life in 2008, she has earned over one million dollars a year since joining. She is now a Senior District Manager.
The miracle power of happiness
Q:
Enjoy the best of both worlds – family and career
A:
Building up a close relationship with my customers and being able to earn their trust are the biggest satisfactions. The mission of a financial planner is to help customers realize their financial goals and make their dreams come true. It really makes my life more meaningful and enjoyable. My performance was recognized once again at the company annual award presentation ceremony last year, just as my son celebrated his first birthday. When I received the recognition, I deeply appreciate the job flexibility of being a financial planner which enables me to take care of both my family and career.
Q:
Carving out a million-dollar career with happiness
A:
The secret of success is to 'serve with passion'. When people feel your passion and enthusiasm, they will have trust in you, care about you and even refer friends and relatives to you. Clearly stated goals and targets also helped me to meet challenges as I moved through different stages. Since I embarked on this career, I have committed myself to be a happy consultant. I believe that happiness is contagious and it is the miracle power of happiness that enables me to attract happy people to join my team. It is happiness that has also led me to a million-dollar income.
Q:
Rejection is the first step to succeeding
A:
At first I was so scared of being rejected. To release myself from this psychological barrier, I told myself that customers were not really rejecting me, but simply had not yet prepared themselves to bear their family's financial liabilities in case of any mishap. Thanks to my patience and communication skills, I can always ultimately gain their trust and acceptance.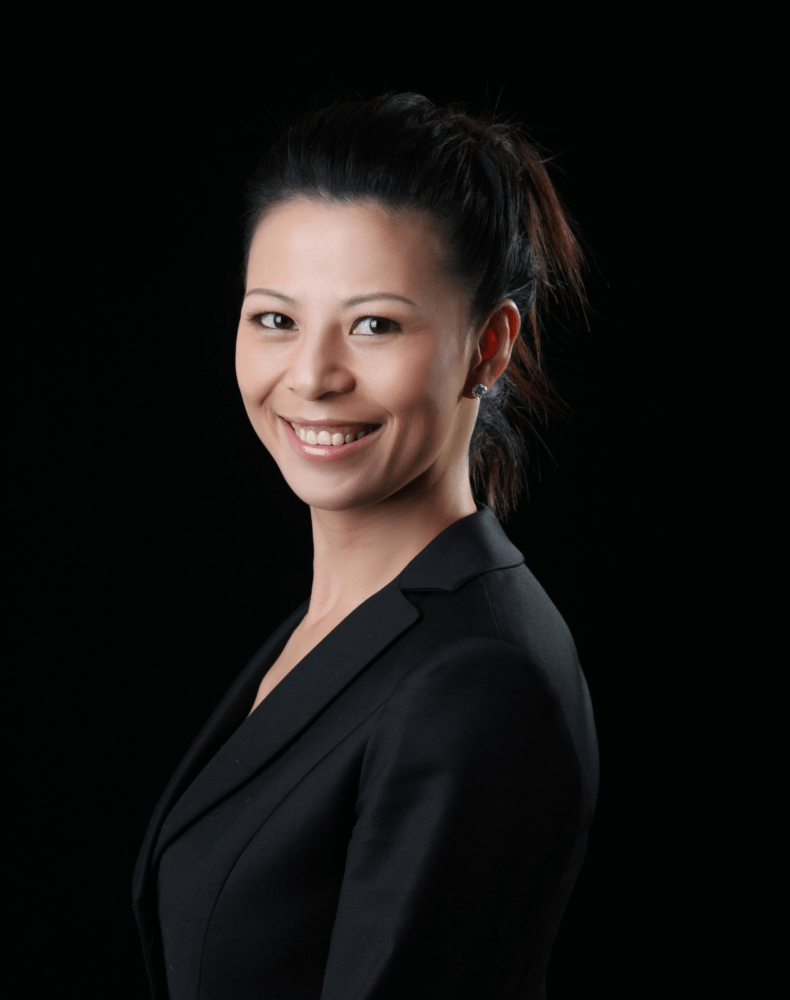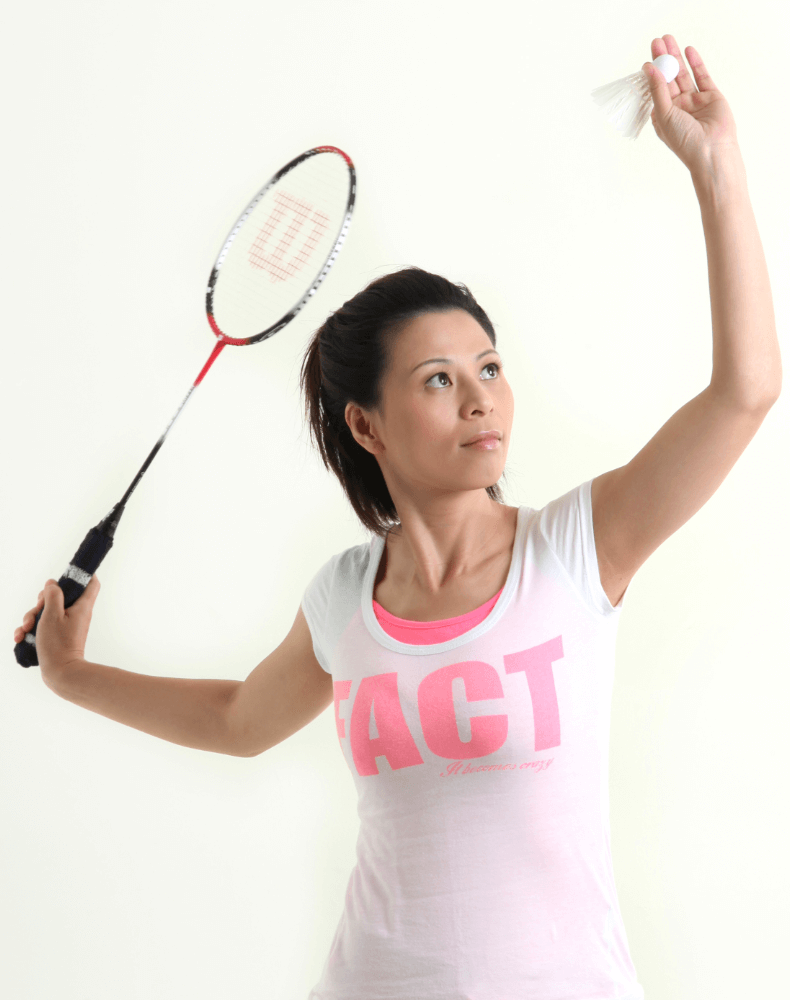 Irene
Born in the 1970s, Irene worked as a merchandiser for 20 years. Joining YF Life in 2008, she earned over one million dollars a year from her second year onwards and is now a Regional General Manager.
Q:
A woman's dream, to put family first
A:
Working as a merchandiser, the long hours, high pressure and no social life made my life miserable. What's worse was I had no time to take care of my family and be there for my daughter as she grew up. So, after 20 years in my merchandising career, I decided to give it up, knowing that the situation wouldn't improve. Finding the perfect balance between my career and family became my ultimate dream. Now I am glad I joined the financial-planning industry because it has given me flexibility in terms of time to take full care of my daughter, who had a stroke when she was nine and had multiple brain surgeries. What's more, I was able to afford the cost of her medical treatment.
Q:
Barriers to entry, solved by company training
A:
Before I joined the company, my family didn't believe I could find enough customers. Thanks to the professional training programs from YF Life and support from my team, I learnt how everything starts with caring. Whenever I go shopping, buying medicine or getting a facial treatment, I try to befriend those I meet in order to understand more about their needs. In due course, most of them become my customers.
Q:
Help oneself and others" – my greatest satisfaction
A:
Joining the financial-planning industry has not only given me more spare time and financial freedom, it has also given me the chance to help others realize their dreams. No matter whether my clients want more savings or protection, I can help by providing different financial-planning solutions. And if they want to earn more, they can join my team and realize that dream. I am glad I didn't just wait for luck to come along. Instead, I steadily worked my way into my dream career, a lifelong career where you can realize the meaning and value of your life.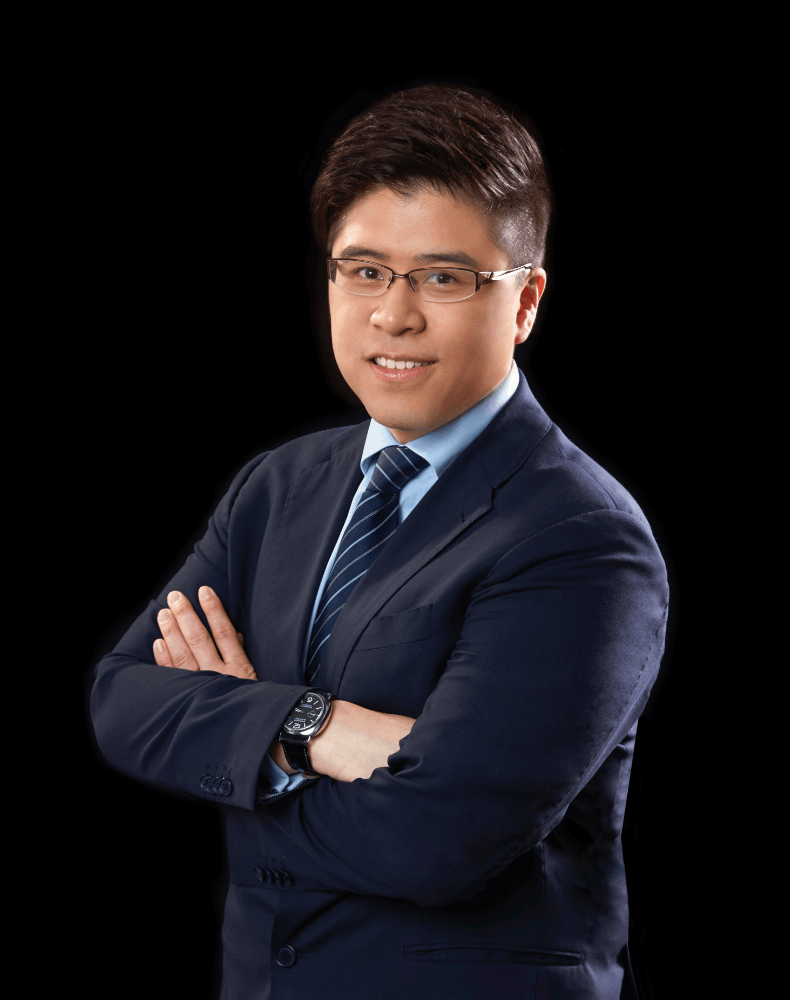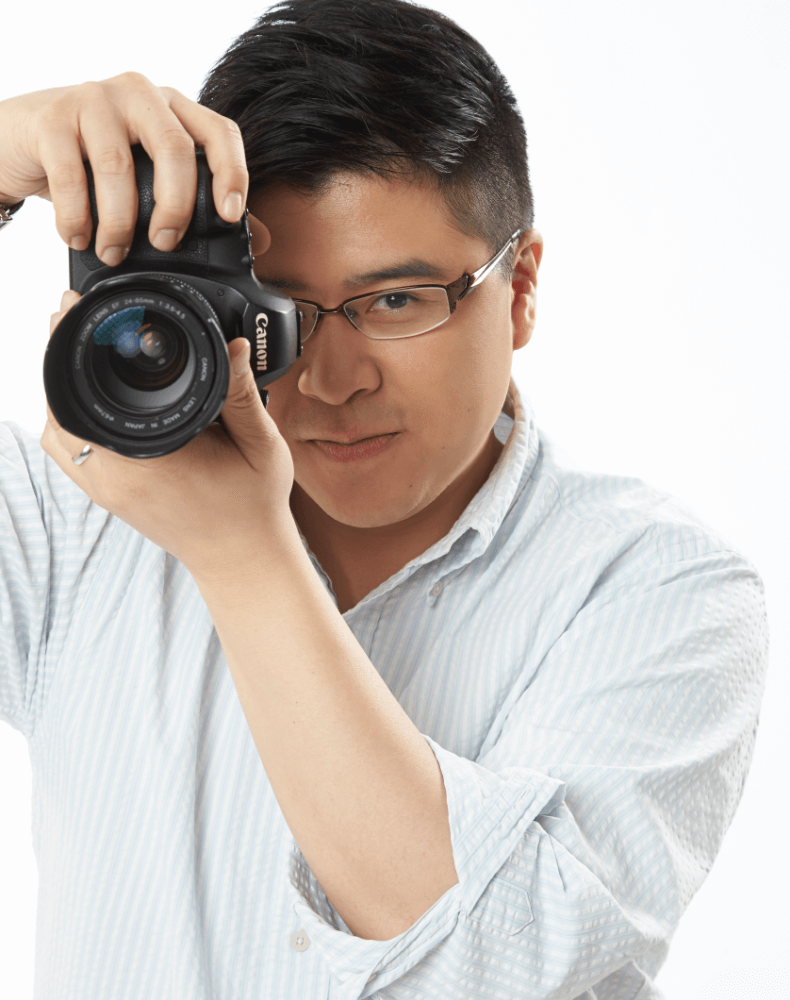 Churchill
Born in the 1980s, Churchill graduated with a BBA from the faculty of Business, Financial Services, The Hong Kong Polytechnic University. His first job was a banker. He then joined YF Life in 2009, and earned over one million dollars in the first two years. He is now a District Manager.
Be your own boss and get the pay rise you deserve
Q:
The 'Sky is the limit' earning potential
A:
Upon graduation, the idea of working in a renowned bank with a great variety of products lured me into banking. However, with the bureaucratic structure, as well as promotions being based on seniority, good career prospects and substantial pay rises were totally out of the question. In contrast, as a financial planner, the sky is the limit. As long as the production targets and requirements are fulfilled, one can get promoted. This career gives me total autonomy in career development and earnings.
Q:
A step closer towards the dream of owning a waterfront house
A:
There is a dream for everyone. Since my childhood it's been my aspiration to run a business and own a waterfront house. Now working in the financial-planning industry, I am literally running my own business at no cost. The harder I work towards my dreams, the greater the rewards I gain, and so far my total income from my first two years has been in the seven digits.
Q:
Proposing a financial-planning solution is just like recommending a good movie to a friend
A:
My reluctance to sell insurance to friends was an obstacle. But this psychological barrier has long gone, ever since my first successful medical insurance claim of $120,000 for a friend, which helped him out of an awkward financial situation. I also came to realize that 'proposing' an excellent financial-planning solution is just like recommending a good movie to a friend, simply because good things are worth sharing. The commission system was certainly a big worry when first entering the industry. Nevertheless, I was later inspired by my mentor, who said: 'It is this very system that allows you to have a pay rise whenever you justify it.' Now the commission system has become my greatest source of motivation.